Excuse me while I whip out my dork hat..... But, I am a HUUUGE Sailor Moon fan!!
Seriously I loved Sailor Moon when I was younger, and then I found out that the whole entire series can be seen online at youtube and veoh. It took me a while but I finally got through the first season and then I made it through the second, skipping through a few episodes. But, I haven't enjoyed any season like the third! First we have the introduction of
Sailor Neptune
and
Sailor Uranus
who are .... LESBIANS!!! Wooo Hooo !! Here are some pics of them
how butch is Uranus!
But, despite her Butch exterior she has a little femme in her too!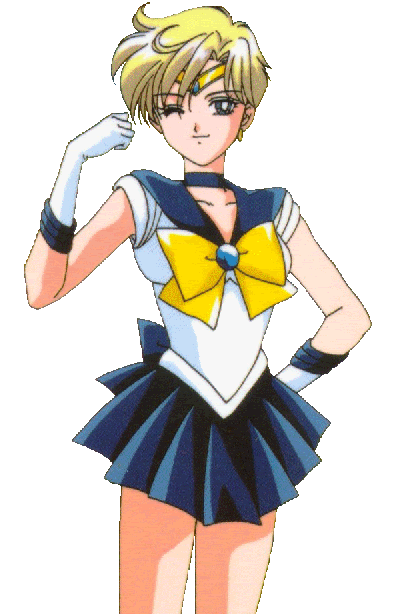 And she's got all the girls swooning, even Sailor Jupiter developed a little crush (who I called as being gay from the beginning!)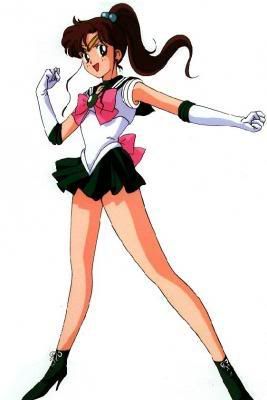 Check out her high femme girlfriend Sailor Neptune
Besides the mere presence of Lesbian characters, I really like how they've been treated. Its just sort of no big deal. At first all the other Sailor scouts thought Uranus was a guy. But, they haven't shunned them at all. They actually want to be like them and so far Jupiter and Sailor Moon have found comfort in Sailor Uranus' arms. I also love that in one episode Sailor Jupiter talked about how hard she tries to conform to gender norms.
Unfortunately, most of this has been cut out of the English dubbed version, so you have to watch it in Japanese with subtitles. Which, isn't bad because they got a new voice actress for Sailor moon and her voice is like finger nails on a chalk board.
But despite my love for Sailor Moon I will never go this far!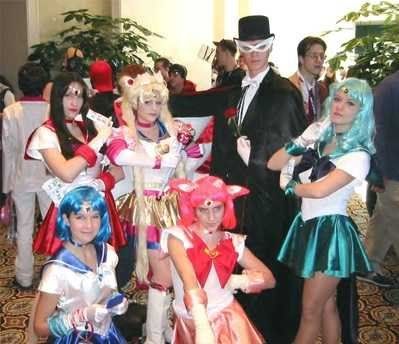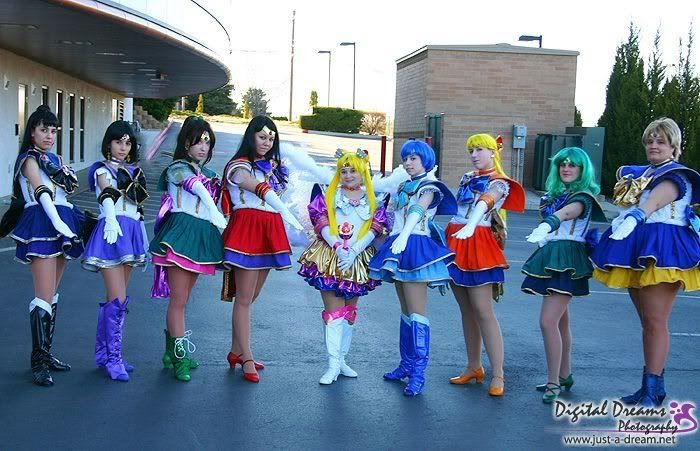 So thank you for indulging my Sailor Moon obsession, and go watch all of the episodes now!!